ARTIFACT X VIEW
After you join a workshop for making Edo-Kiriko cut glass, one of the Tokyo's traditional handicrafts at the Sumida Edo Kiriko-kan, visit to Ookawachiyama, famous village for the Imari-yaki Pottery. This journey will have enough of attractive both handicrafts.

Official Tokyo Travel Guide
http://www.gotokyo.org/en/

Local government official website
http://www.saga-tripgenius.com/


COMING SOON!


Two people are traveling this route right now!
Their travel reports will be posted soon.
Paris Charles De Gaulle Airport
ANA216 Examine the directions from your country
Haneda Airport
Tokyo Metropolitan Area
Day
1
TOKYO
Azabu-Jubanmore
Azabu-Juban is an area that is popular among overseas tourists, as well as foreigners living in Japan. It is close to Roppongi, while retaining the atmosphere of Shitamachi (old Tokyo downtown). The shopping area in Azabu-Juban is a mix of new and historical shops, which keep people entertained as they stroll through the area.
Tokyo Metro Namboku Line / Hanzomon Line
Azabu-juban Station → Kiyosumi-shirakawa Station→Kinshicho Station
About 26 minutes / 310 yen
From Kinshicho Station
About 6 minutes on foot
Edo Kiriko glass making experience (at Sumida Edo Kiriko Kan)more
RECOMMENDED DESTINATIONS
Sumida Edo Kiriko Kan is a specialty shop that showcases traditional Edo Kiriko glass.
In addition, the Sumida Ward-certified studio shop uses panels and exhibits to cover in detail the history and production process of Edo Kiriko, models of the different processes, and the traditional tools. The shop has over 350 Edo Kiriko items on display for sale, ranging from kiriko artisan masterpieces to vessels for daily use and other gift items, along with "waza," or skill, items that can be found nowhere else.
Take a step past the shop window to watch the artisans in action up close, and try your hand at making your own simple kiriko glass.

JR Sobu Line
Kinshicho Station → Akihabara Station
About 7 minutes / 160 yen
Tokyo Metro Hibiya Line
Akihabara Station → Roppongi Station
About 22 minutes / 200 yen
Tokyo City Viewmore
Tokyo City View, situated in the heart of Tokyo, features an indoor observation gallery 250 meters above sea level and an outdoor Sky Deck 270 meters above sea level. It commands a view of landmarks such as Tokyo Tower and TOKYO SKYTREE, and on a clear day even Mt. Fuji. The Sky Deck is a special space open to the sky and breeze.
Tokyo Metro Hibiya Line
Roppongi Station → Hibiya Station
About 8 minutes / 170 yen
From Hibiya Station
About 2 minutes on foot
Hotel Remm Hibiya
Day
2
KYUSHU(SAGA)
Haneda Airport
ANA (ANA Expericence JAPAN Fare) Show details
Fukuoka Airport
Take the Chikuhi Line (shared operation) on the Fukuoka City Subway,
and exit at Karatsu Station
90 minutes / 1,170 yen
Karatsu Citymore
Karatsu was once a castle town and bustling coal port. Karatsu Castle is the symbol of the town.

The former Takatori Residence and former Karatsu Bank symbolize the development of the coal industry. One can see exquisite floats lined up for the Karatsu Kunchi Festival at the Hikiyama Exhibition Hall.

The rustic look of Karatsu-yaki pottery is beloved by many.
Karatsu City
Day
3
Karatsu City
JR Karatsu Line → JR Chikuhi Line
Karatsu Station → Imari Station
50 minutes / 650 yen
Saihi Motor Bus
Imari Station → Okawachiyama
15 minutes
Okawachiyamamore
RECOMMENDED DESTINATIONS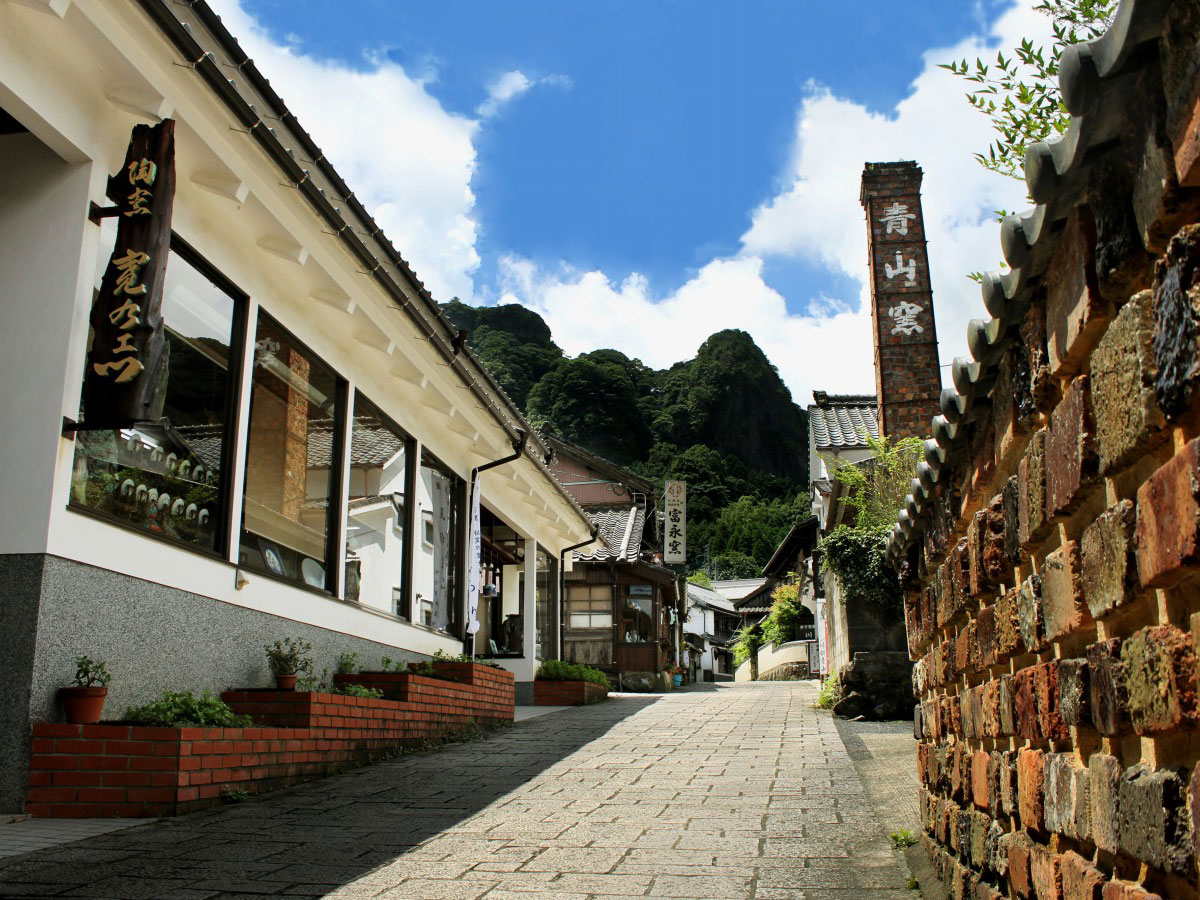 Okawachiyama in Imari City is the mountain village where the Nabeshima clan's strict management produced great works known as Nabeshima ware. Surrounded by mountains on three sides, the unique landscape of "the village of secret kilns" is reminiscent of a water painting. In this village, you can see a checkpoint built to protect secret ceramic production methods, climbing kilns such as Okeiseki Kiln and Kiyohara Kiln as well as Nabeshimahanyo Park where the potters' houses were wonderfully reproduced.
For MR Arita
30 minutes / 460 yen
Aritamore
In the early 17th century, pottery stone was discovered in Arita and porcelain was created for the first time in Japan.
Since then, the townscape called "Arita Senken or A Thousand of Houses of Arita" was formed and the area thrived to the most. The townscape has been selected as a Preservation District for Groups of Traditional Buildings by the government of Japan.
At the Sueyama Shrine, you can enjoy the distinctive atmosphere of the pottery town with the porcelain torii gate and porcelain guardian dogs.
At the Kyushu Ceramic Museum, visitors can learn about the ceramics of not only Arita but also other areas of Kyushu.
There are many kilns in this town from the long-established kilns such as the Kakiemon kiln to the ones that produce the works with overseas designers.
JR Sasebo Line
Arita Station → Takeo-Onsen Station
20 minutes / 280 yen
Takeo City
Day
4
Takeo City
Takeo Onsenmore
It is said that Takeo Onsen originated about 1,600 years ago when the Empress Jingu, upon returning from Korea, poked the ground with a spear and the hot spring flowed out. The vermillion gate, the symbol of the hot spring, is reminiscent of Ryugu Castle. The gate was created by Tatsuno Kingo of Saga Prefecture who created the red brick design of Tokyo Station. The hot springs are alkaline and colorless, and leave a silky smooth feel that is said to help recover from fatigue. The hot springs have been visited by many notable people, such as the Saga clan, Miyamoto Musashi, Philipp Franz von Siebold, and others.
Takeo-Onsen Station → JR Saga Station
25 minutes / 1,180 yen
Limousine bus
Saga Station Bus Center → Saga Airport
35 minutes
Saga Airport
ANA (ANA Expericence JAPAN Fare) Show details
Haneda Airport
Other recommended route in same area