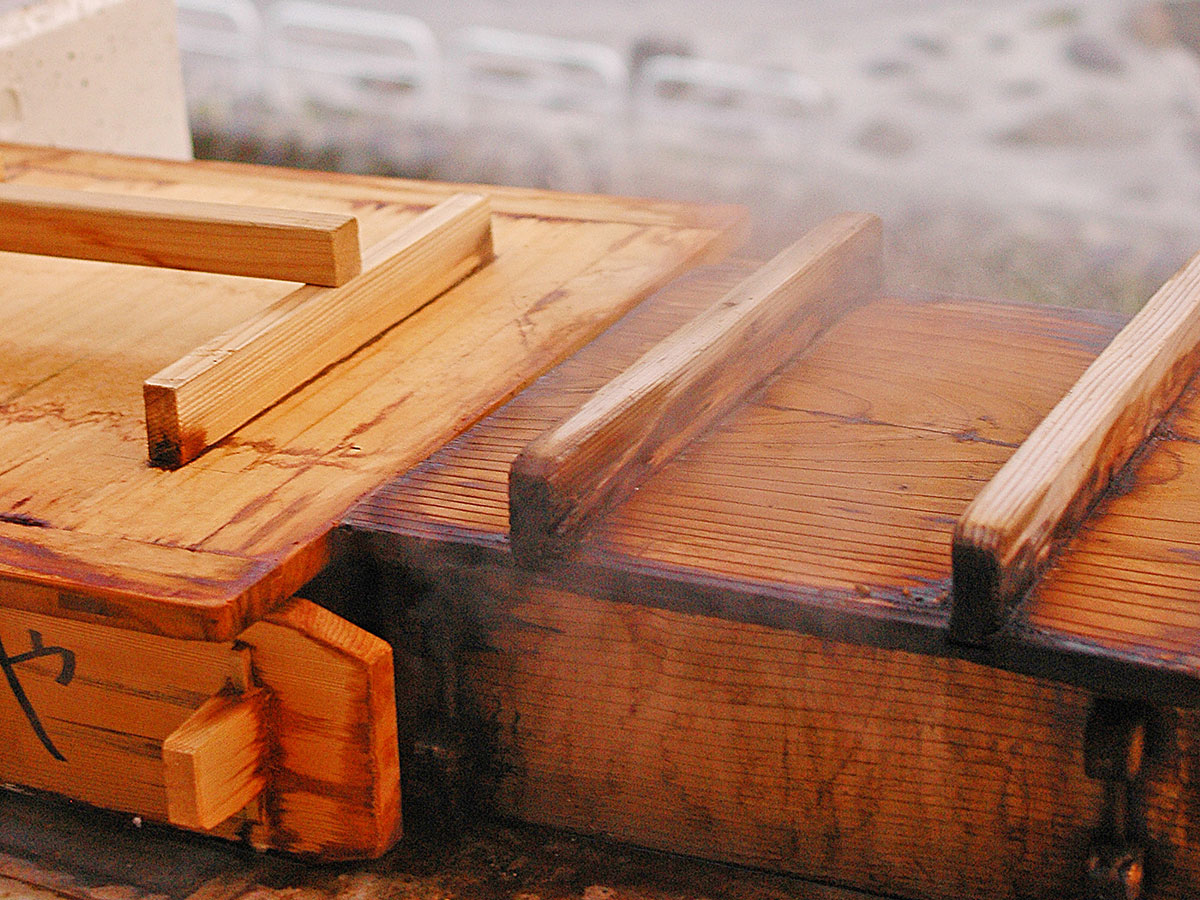 This hot spring village boasts a unique atmosphere, with steam rising up here and there from the community located between the rivers, and the murmuring of the beautiful waters. The area has long been loved as a town with healing springs, and from the start of the Showa period (1926-1989) it became known as the "Inner Parlor of Kyushu," a hot spring town with an ancient and honorable origin that was a busy entertainment district.
Traces of the Showa period linger unchanged to this day, such as the "Sedoya," a traditional narrow back alleyway.
This onsen town is familiar as a place frequented by many people of culture, and for its wonderful atmosphere, beloved as a location for movies and music.
More Information about Tsuetate Onsen
Street address

4173-5 Shimojo, Oguni-machi, Aso-gun

About KUMAMOTO
Access

1 hour 20 minutes by bus from JR Aso Station
Opening Hours
Closed
Best season

All year
Point

Golden week offers magnificent views of many koi carp rising up and swimming on the surface of the river.