Kujukushima ("Ninety-Nine Islands")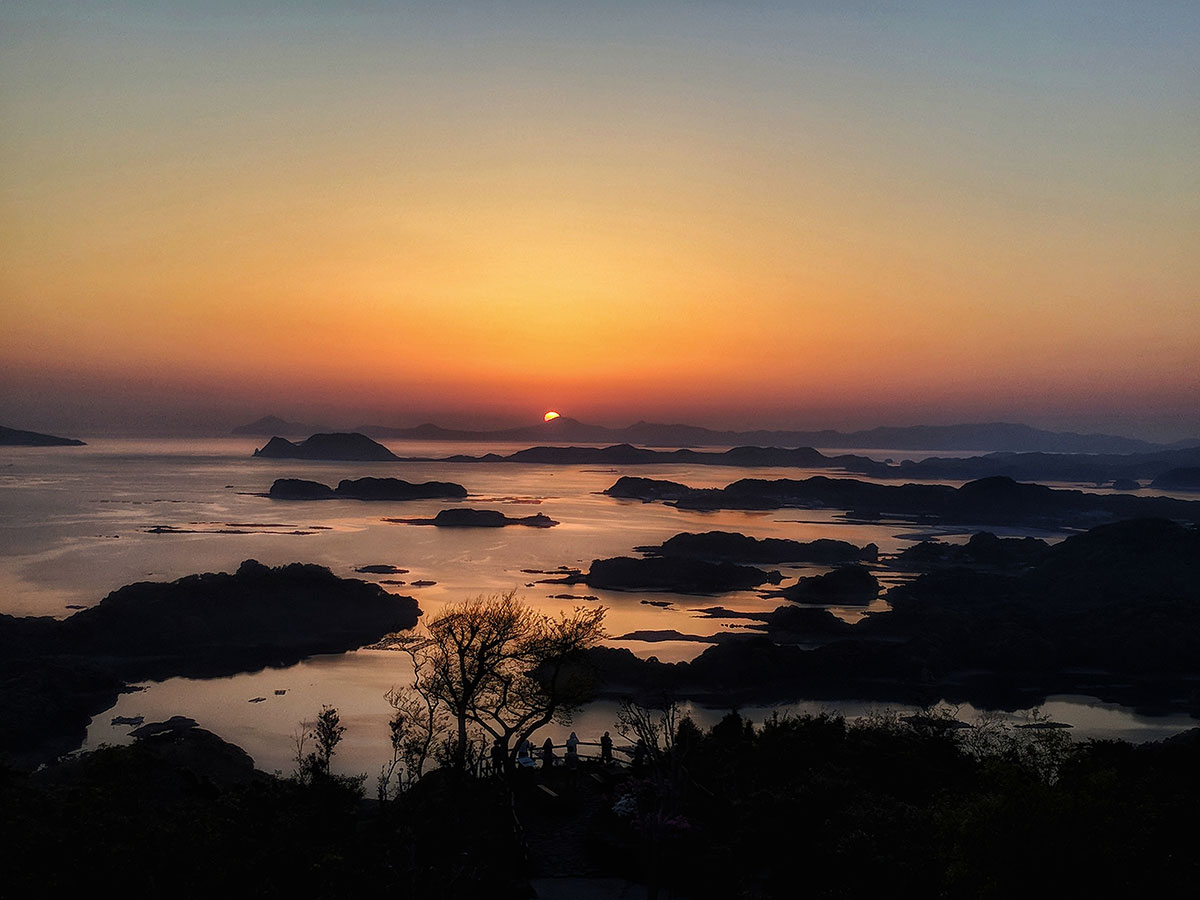 Kujukushima ("Ninety-Nine Islands") is the collective name for the 208 tiny islands located in the Saikai National Park. The sparkling ocean here contains treasures such as pearls and oysters, and the evening views from Yumiharidake appeared in the movie "The Last Samurai" as a symbol of the beauty of the Japanese coast.
At the Kujukushima Pearl Sea Resort, the focal point of your "Ninety-Nine Islands" adventure, you can enjoy a trip on an excursion boat or a kayak, or visit the aquarium "Umikirara" to get a close look at the aquatic creatures that live around the islands.
More Information about Kujukushima ("Ninety-Nine Islands")
Street address

1008 Kashimae-cho, Sasebo City
(Kujukushima Pearl Sea Resort)

About NAGASAKI
Access

Around 25 minutes by bus from Sasebo Eki-mae
Opening Hours
Closed

Open throughout the year
Best season

All year
Point