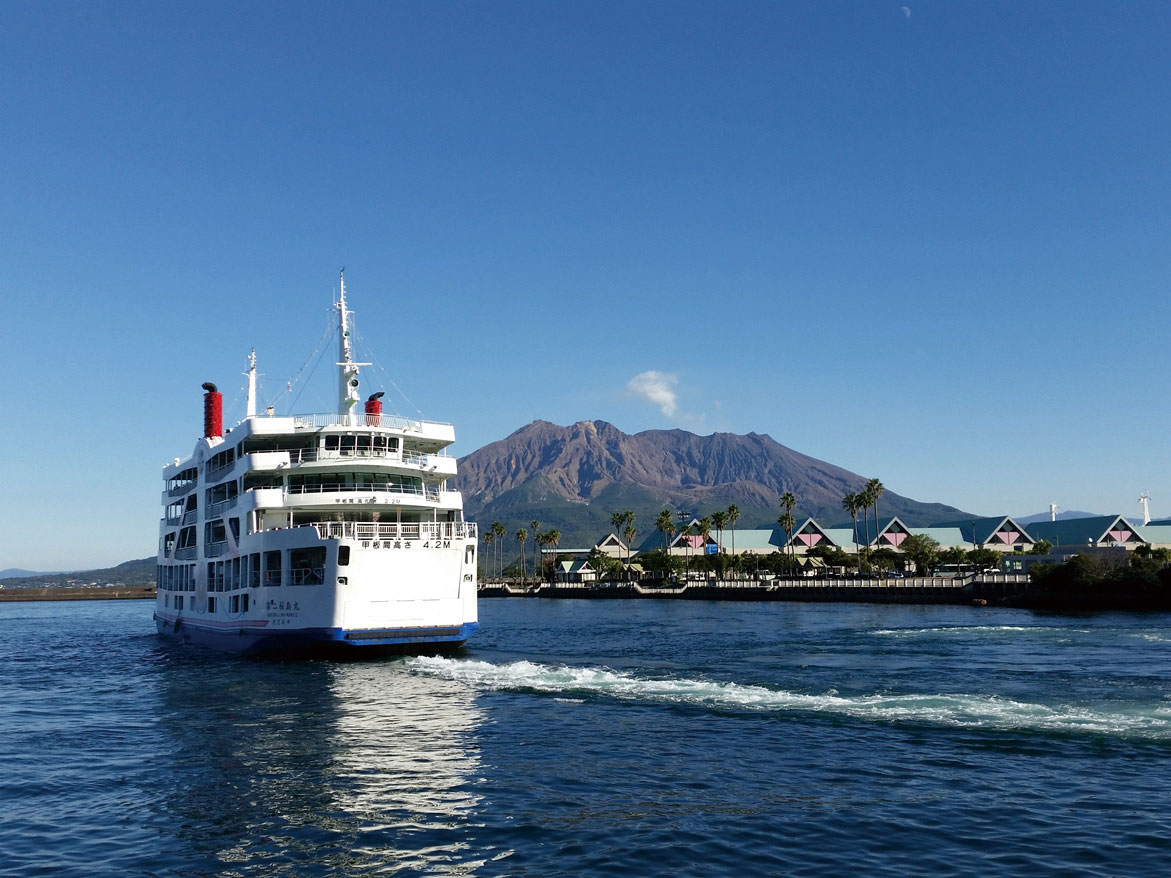 Sakura-jima, floating in Kinko Bay, is the symbol of Kagoshima. It was previously, as its name suggests, an island (jima = island), but lava flowing from the 1914 Taisho eruption of the island's volcano filled in the strait between the mainland and the island, and it became part of the Osumi Peninsular. There are around 4,600 people who live on this volcanic island, with its frequent eruptions, and they enjoy the blessings of the volcano, including crops such as the Sakurajima daikon and Sakurajima mandarin oranges, abundant hot springs, and views of mountains and villages.
More Information about Sakura-jima
Street address

Kagoshima City

About KAGOSHIMA
Access

Route1

Route2

Kagoshima City Tram Kagoshima-Chuo Station to Suizokukan-guchi 15 minutes
Sakurajima Ferry Kagoshima side to Sakura-jima side 15 minutes
Opening Hours

Varies depending on the establishment
Closed

Varies depending on the establishment
Website
Best season

All year
Point

You can travel on the Sakurajima Ferry with your car. We also recommend renting bicycles, or sightseeing by bus.